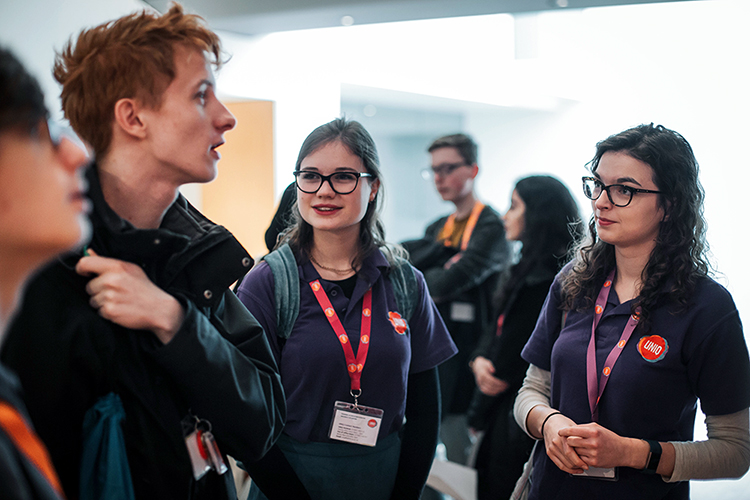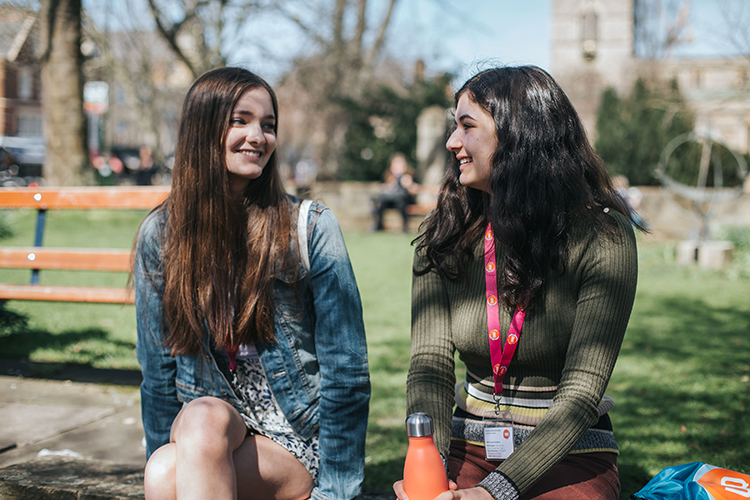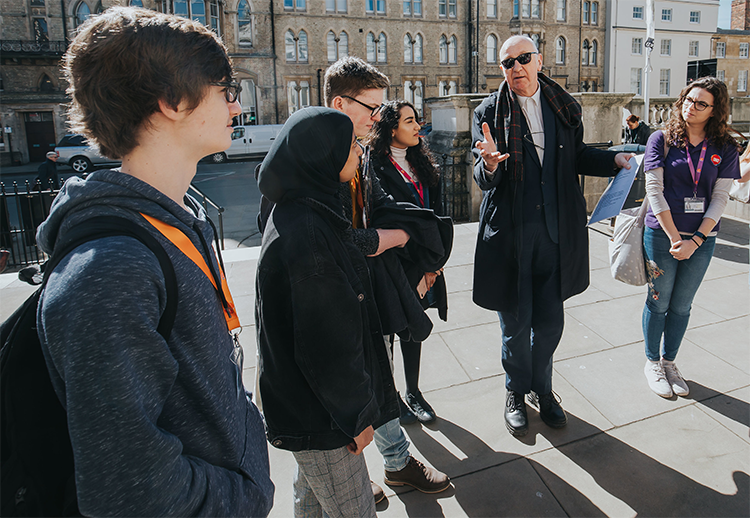 Despite getting off to a bit of a rainy start, this year's UNIQ Spring was a great success – we even got some sunshine in the end! On Wednesday the 4th of April, 100 students from across the UK fought bravely through the damp weather to experience life as an Oxford student, stay in a college and get the low-down on the admissions process in time for September.
The Programme
After an evening of quizzes, werewolves and other games with ambassadors, the students made their way to a day of academic activities on the Thursday. Students were invited to learn about a broad range of subjects taught at Oxford and encouraged to think outside the box. From 'Australian rocks and the re-writing of time and space' to learning about 'R' programming, dystopian literature and discovering what makes a successful cancer cell - everyone went away having learned something new! We finished the day off with some more learning, this time about Oxford, on our city-based scavenger hunt.
Admissions Support
On the final leg of their stay, students checked-out of college (after one last cooked breakfast) and made their way to the Mathematical Institute for a day of learning about how to apply to Oxford. Charlotte from UNIQ kicked things off with a crash-course on personal statements, followed by Alex from Undergraduate Admissions and Outreach who got us up-to-speed on admissions tests. Finally, Joe from Brasenose College put everyone's mind at ease about the Oxford interview process, answering lots of questions and busting loads of myths along the way. After every talk, students participated in workshops with their ambassadors who helped them apply all that information to their own application and get to grips with what to do next.
After a busy but awesome 3 days, we said goodbye-for-now to our Spring UNIQers as they began their journeys back home with a few more friends than they arrived with. We had a fantastic time getting to know them all and we look forward to seeing many apply in the coming months!
University Involvement
UNIQ Spring 2018 was supported by the Colleges of Balliol, Brasenose, Hertford, Merton and Queen's.
With thanks to Classics, Earth Science, English, Engineering Science, Experimental Psychology, History, History of Art, Linguistics, Materials Science, Mathematics, Medieval and Modern Languages, OHBA, Oncology, Pathology and Q-Step for delivering academic content.
- Images taken during UNIQ Spring 2018